Our Story
Bisan Systems was built on a passionate idea and grit. An idea during the late 1980's, that the accounting software available could be much better and more professional. If one asks our team today, what is the key to your success? The answer would always be our founding values.
Bisan was built with the purpose of being successful and to provide the best product available. Our founders did not follow a business plan or a strategy back then, their values were their compass. Furthermore, they unequivocally believed that profit follows success and excellence. The target was to provide the best product, to establish a unique and special company, to build partnerships, to create an environment of ownership and teamwork, to drive passion and to pay attention to every small detail.
Therefore, Bisan was able to launch a product with cutting edge technology at the time. The founders faced enormous challenges in providing a system that is bilingual (English & Arabic) under the DOS environment. During the 1980's the PC language was English. They had to draw the Arabic fonts from scratch pixel by pixel, and had to use a specific printer (M-1818 Brother) to be able to print Arabic fonts directly from the system. Bisan was the first to provide smart search in the Arabic language.
Our success was an outcome of our belief in providing professional customer training and support services, continued enhancements and upgrades to our solutions, while keeping up with the technological advancements worldwide.
In the mid 90's, and with the introduction of the Windows environment, we adapted the Bisan Accounting and Management System to work on Windows machines. During that time, the internet was an evolving concept in the world and we established PalNet in our offices along with a partner, which was the first ISP in Palestine, and was later sold and rebranded as Hadara.
The following decade was when the internet became a necessity for all, we developed the platform for an Online model in 2002 and the Bisan Online Solution was launched in 2005. Very few Online financial solutions were available during that time, and the term SaaS and the term Cloud Computing were not known yet.
In 2016, we launched the Bisan ERP solution, which is a complete Cloud application. After 28 years of development, our solutions have gathered many modules, some very specific to certain markets and sectors, others utilized by many.
When we look today at Bisan Systems, we see a dedicated team nestled in our inspiring modern offices, our customers whom we consider to be our partners in twelve countries around the world, a system that speaks eight languages, our brand, but most of all our instilled values.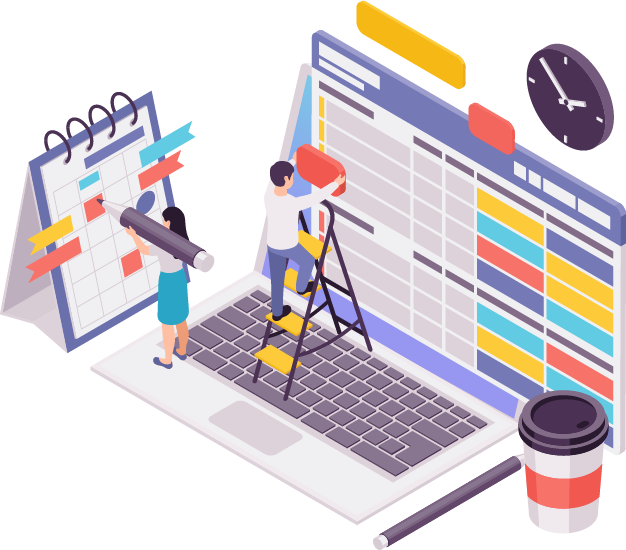 Our Vision
Giving Power to People Through Technology.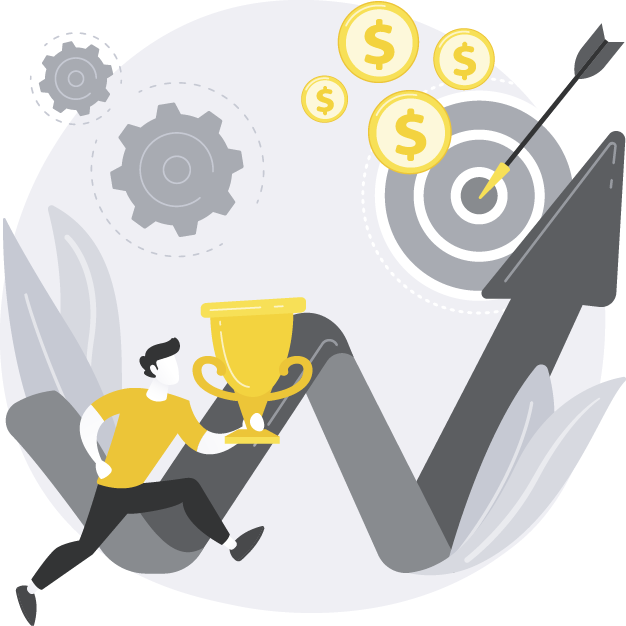 Our Purpose
Wherever we go, we improve management decision making.
Innovation is our Tradition
This talks about our history and how we strive to stay on top of technology, even ahead of technology.
We strive to excel in every aspect of our business and approach every challenge with a determination to succeed. (Doing the right things right)
Honesty and demonstrating sound moral and ethical principles at work, in our relationships with coworkers, customers and stakeholders.
We are one company, one team where every person is a valued member, treated with respect, encouraged to contribute and recognized and rewarded for his/her efforts.
Partnering with customers and creating a career for employees, building long term relationships.
Taking initiative, continuous improvement, being innovative and staying curious.
We Value Professional Confidentiality
Within our internal culture and external stakeholders.
Accountability, shows trust and initiative to bring positive results.
1988
Established
Bisan Systems Ltd. established in Ramallah, Palestine.
1990
DOS
Bisan Accounting & Management System for DOS.
1995
Windows
Bisan Accounting & Management Systems under Windows.
2002
Online Platform
Bisan Enterprise Online Edition Platform.
2005
Online Enterprise
Bisan Enterprise Online Edition.
2008
Award
Bisan Enterprise Edition was awarded the Arab GoldenChip Award for the "Best On-line Application for Commerce" in the MENA Region.
2016
Cloud ERP
Bisan Cloud ERP Edition.
2021
Award
Bisan Systems wins the 2021 Best Cloud ERP Solution Company in the Middle East and Africa Business Awards.