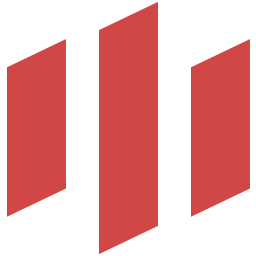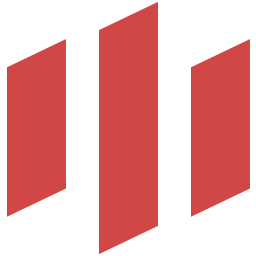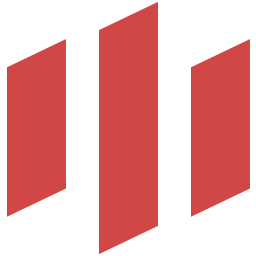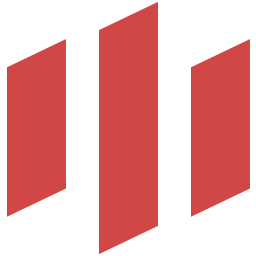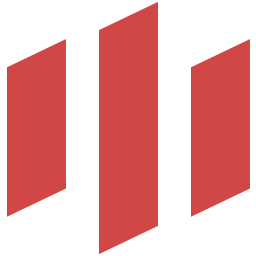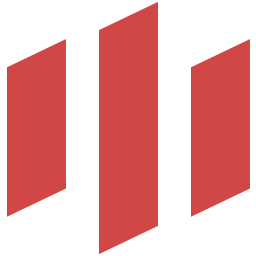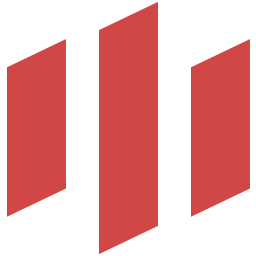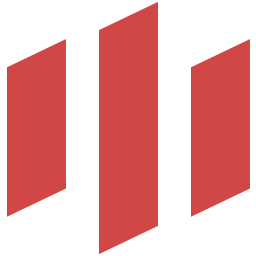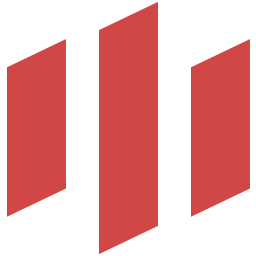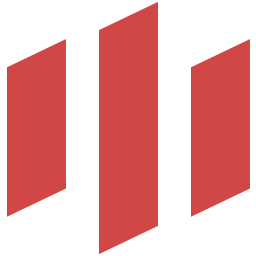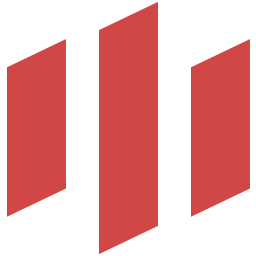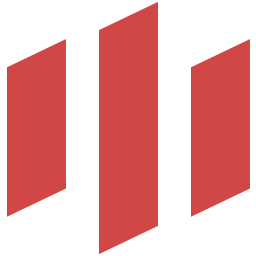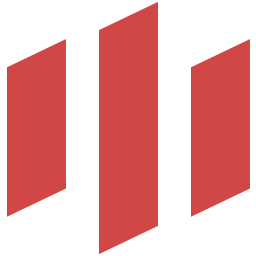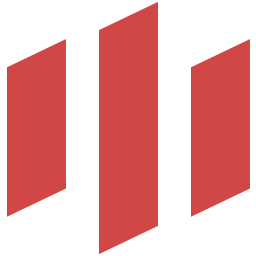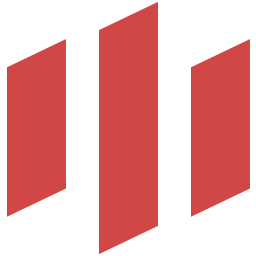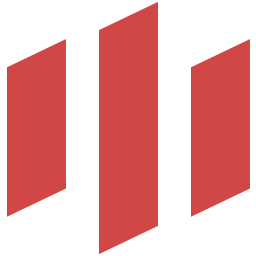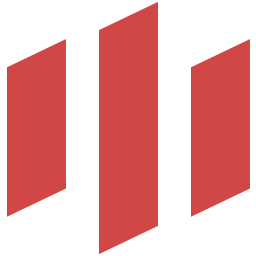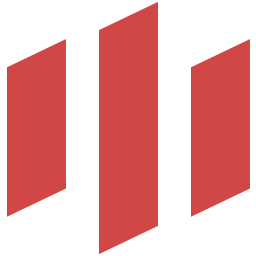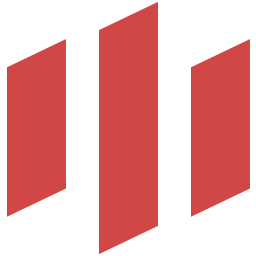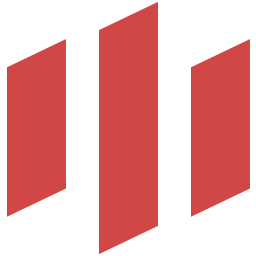 Non-governmental Sector
A multi segment solution to manage your projects and funds, while providing extensive donor reports for transparency.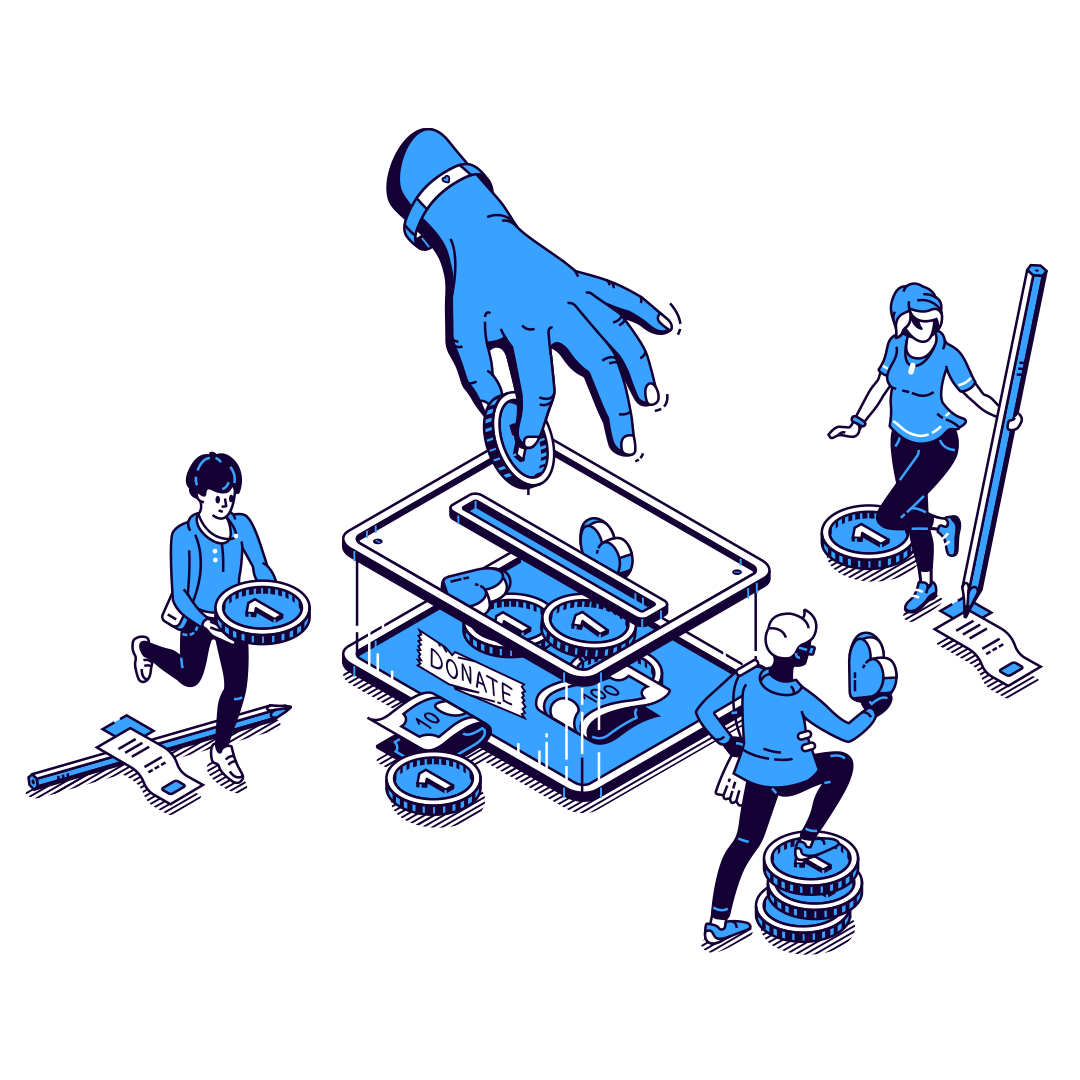 Non-governmental Sector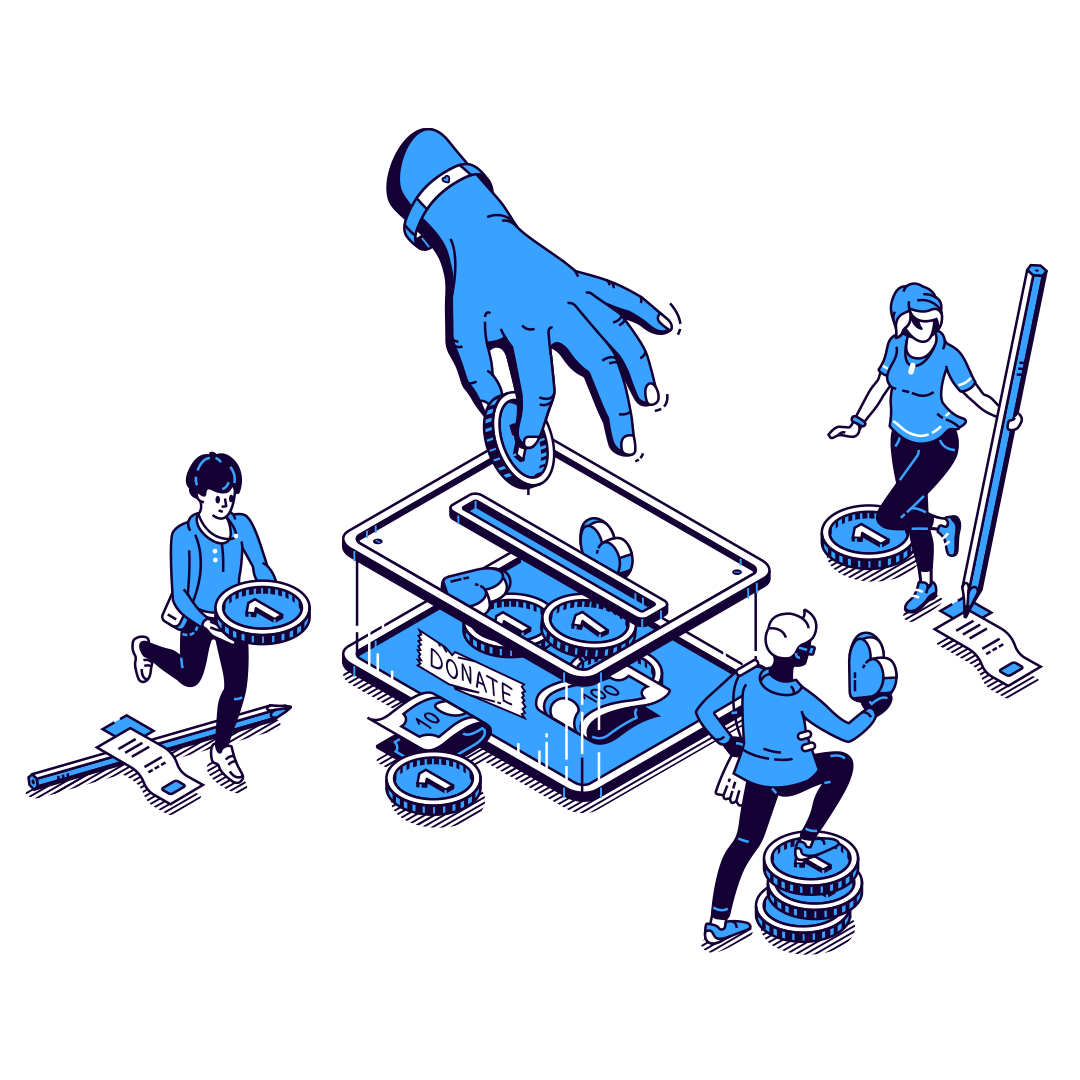 A multi segment solution to manage your projects and funds, while providing extensive donor reports for transparency.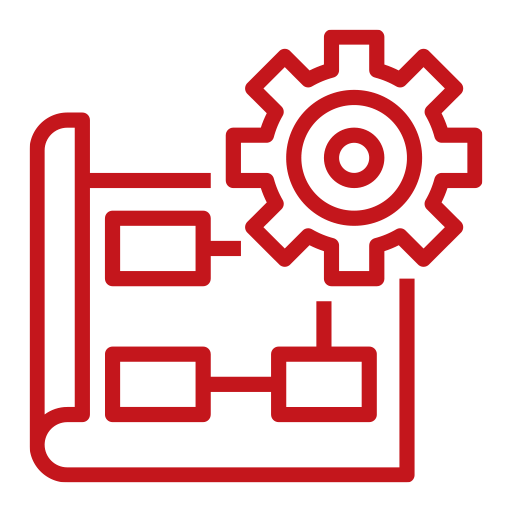 Fast & Comprehensive Implementation

Zero Investment in Hardware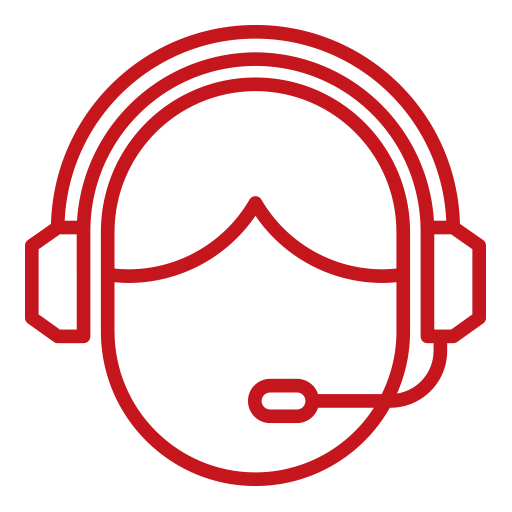 365 Days Support Availability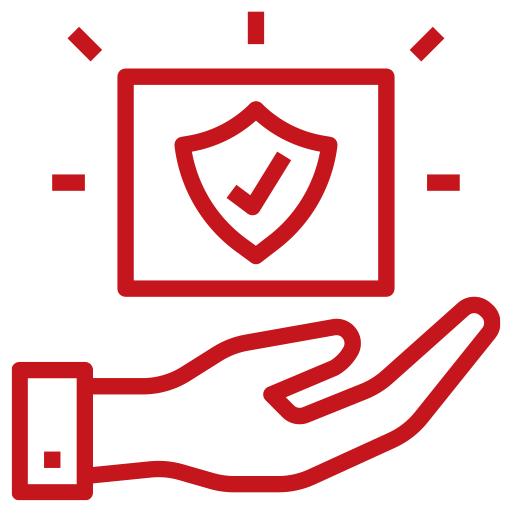 Truly Multilingual System
A unique multilingual implementation: switch between desired languages at any given time during a session's view, input & output.
The system supports all internet and intranet functionalities. It is accessible from any internet connection; providing high data security.
User-friendly menus & graphics. A capability to hide, show & move columns. Deals with different cycles of accounting & management titles.
Gives authorized users access to view all historical changes of any piece of data with who/what/where/and when information.
A feature to split the view to multiple screens in the system.
Capability to filter tables by excluding or including any criteria.
A tool to record recurring transactions for higher efficiency and productivity.
A capability to integrate with third party systems by utilizing the API data exchange module.
All data & transactions entered are automatically posted to corresponding modules, accounts & files.
Capability to send automated SMS notifications directly from the system per set configurable criteria.
A complete drill down functionality showing all details of each transaction on every report.
Barcode Reading & Printing
Integration with barcode readers providing easy inventory taking & adding items in an invoice & direct barcode printing for labels.
Capability to export all generated reports to Excel, JSON, XML, Text & HTML files which can be opened by any other spreadsheet or word processing software.
Full integration with email systems. Single vouchers, such as purchase orders, invoices or receipts, could be sent via email or bulk actions such as pay slips or statements of accounts.
Advanced Search Functionality
A unique detailed search mechanism: enables search in any given database regardless of size by searching keywords or any other requested field.
QR Code for Delivery Location
The ability to print a QR code on store issues & invoices indicating the contact's location for accurate & error free delivery.
Allows for defining each user's preference for language, setting default fields in transactions & setting customized views for tables.
To accelerate the data entry & to save time & effort, user can clone any record available; whether a file or a voucher. Allowing use of any available voucher as a template.
Ability to attach any file type: purchase or expense invoices with related payment or journal voucher or attaching item picture with item file or for catalogue view.
You could tailor segmented accounts to cope with management requirements.
User-defined HTML bank transfer forms printed directly from the payment vouchers.
A user customized views for all tables to set preferences for certain criteria and save them for future retrieval.
Integration with Peripherals
Full integration with peripherals; check readers & scanners, barcode readers, scales, document scanners & others.
Capability to import tables & lists from Excel, XML & Text with the appropriate account mapping & fields.
Checks Reading & Printing
Fully user-defined easy-to-use setup per bank account for check dimensions & available fields for any check format.
Multiple Users Definition
Multiple users are each defined with assigned access rights up to the field level.
Contact Language Preference
A language preference for each contact may be defined for sending invoices & SMS in a preferred different language.
Multiple years reporting, overlapping years & cumulative periods.
The system allows the user to open different menus and tables at the same time, to add new records and modify existing ones without having to interrupt the transaction you are working on.
A dashboard including various widgets for easy reading of data and reports in the system.
Customizing User Shortcuts & Icons
The system provides consistent use of function keys and icons that are clearly defined. In addition, it provides a customized definition of shortcuts and icons per user.
Previous
Next
Financial Management
Financial Statements & Cash Flow
Accounts Receivable & Accounts Payable
Multi-currency Management
General Ledger
Full Banking & Checks Management
Multi-level File Structure
Pending Inventory Handling & Reporting
VAT Settlement & Invoice Bank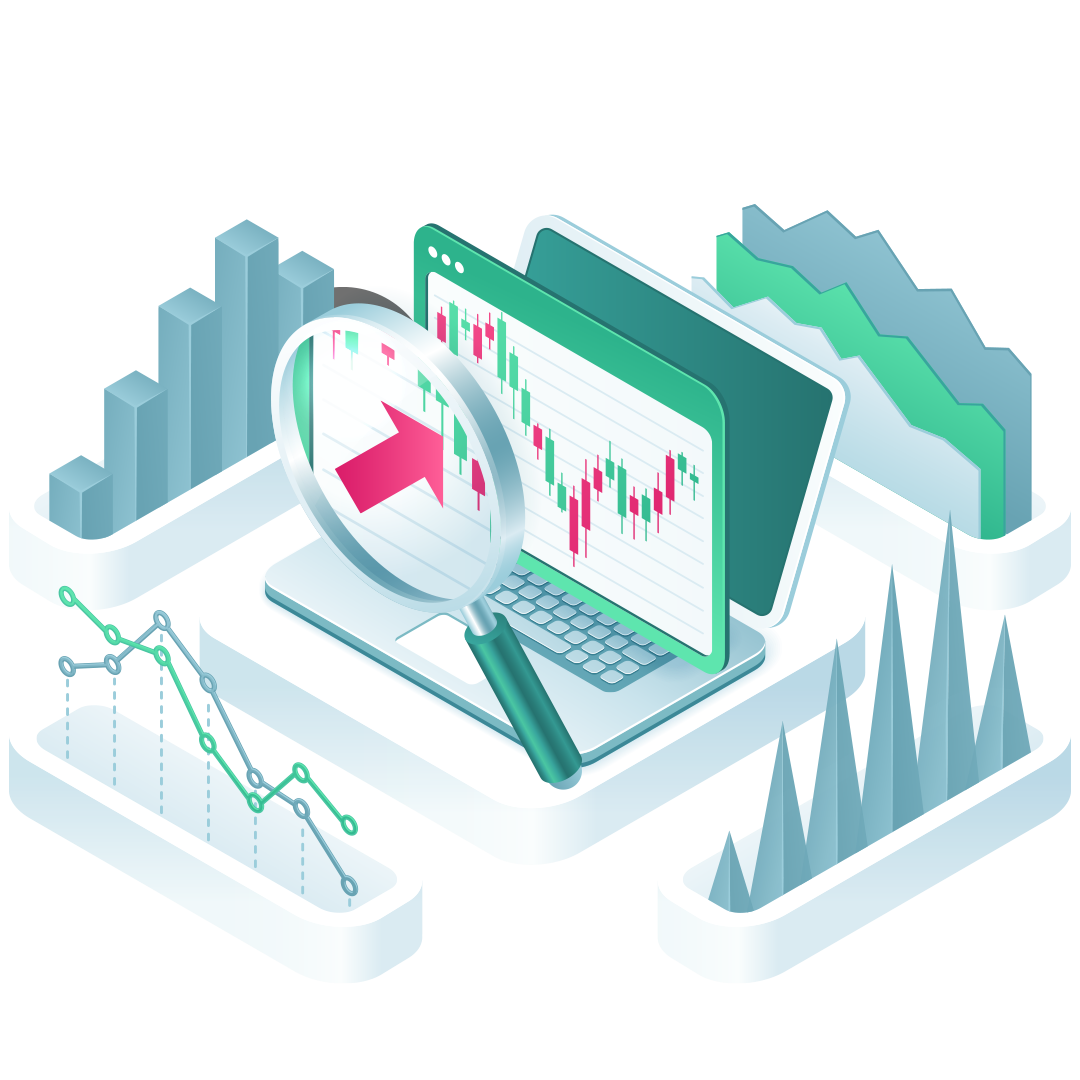 Financial Management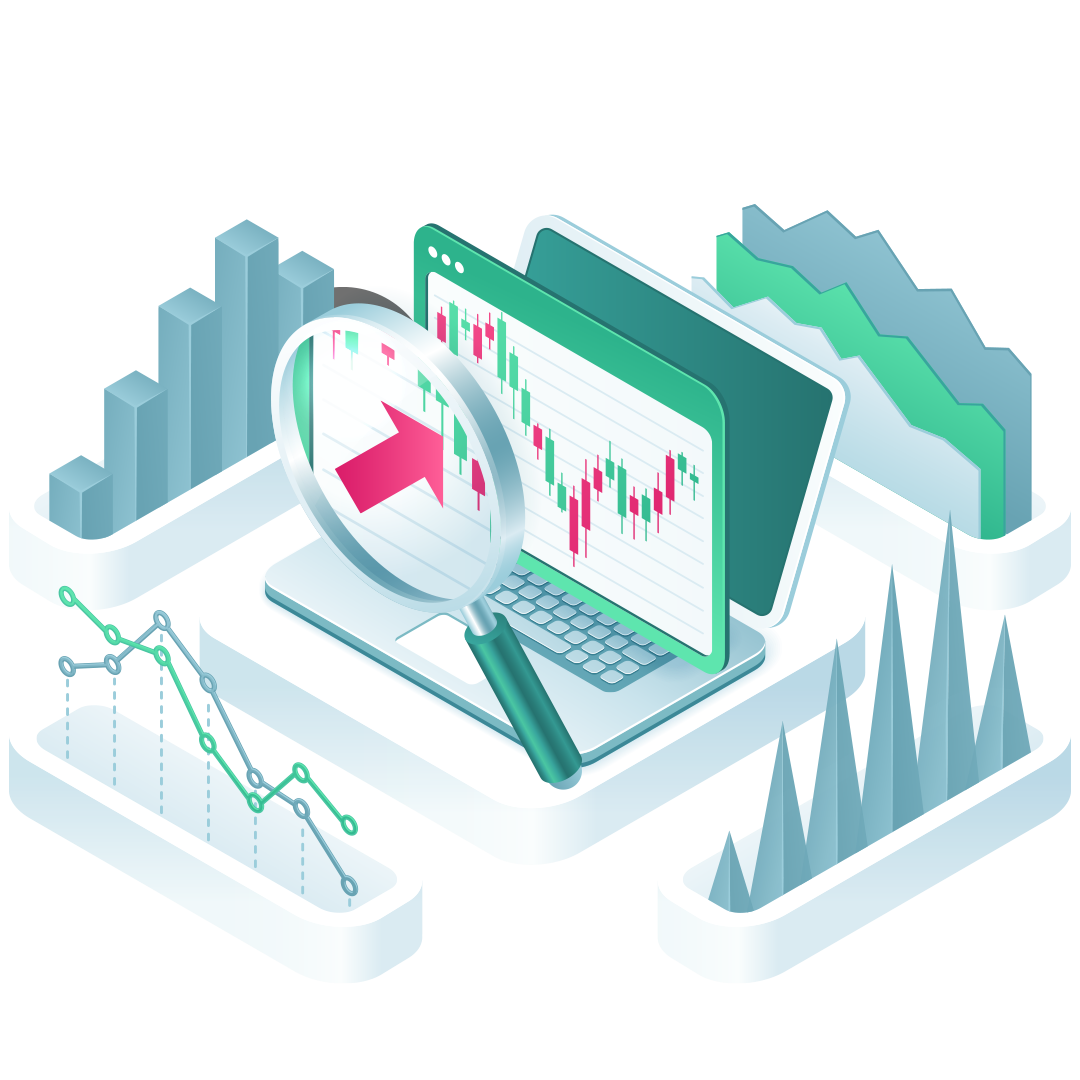 Financial Statements & Cash Flow
Accounts Receivable & Accounts Payable
Multi-currency Management
General Ledger
Full Banking & Checks Management
Multi-level File Structure
Pending Inventory Handling & Reporting
VAT Settlement & Invoice Bank
Previous
Purchases, Inventory & Warehouse Management
Purchase Cycle Workflow, Suppliers, Multiple Warehouse Management, Ending Inventory Evaluation, Inventory & Location Management, Multiple Unit Tracking Per Item... etc.
The Financial Budgeting module is seamlessly integrated with the GL, the purchasing vouchers and other modules providing real time reporting and budget control.
The Sales Budgeting module is seamlessly integrated with the sales vouchers providing real time reporting and targets monitoring.
The Fixed Assets Management module is designed to manage the entire life-cycle of fixed assets, including: purchase of assets, asset location & custody, asset count, assets retirement & sale of assets.
The system allows an unlimited number of branches to be defined in the system, with grouping options for branch management and financial reporting.
Workflow & Electronic Transaction Approval
To save time and ensure accuracy, the system offers a multi-level electronic approval structure per document. Thus, providing a paperless, fully tracked, automated and audited transaction processing based on your own set policies and procedures.
The Leasing module is tailored and designed to be utilized for the functions of the automotive industry for contractual car leasing.
Online/Offline Point of Sale
A user-friendly Point of Sale module for retail and cash sales, easy-to-use, setup and management. Seamlessly integrated with the Bisan ERP Trade and Industry Professional Edition utilizing all back-office system features, reporting and modules.
Supports various formulas for calculating payroll, allowances and deductions. A payroll form can be created to take into account calculation method, payment period, payment type and the design of printout pay slip for each group of employees etc.
Human Resource Management
A full HR Management module that includes: the organization structure, employee profile, absence management and performance evaluation; in addition to a self-service portal. This module includes Payroll & HR Portal.
The portal enables employees to view their information & execute certain actions: vacation application, employee requests approval & performance evaluation form. A stand-alone product with web interface that connects HR module & Bisan ERP.
Next
Cyber Security & Access Rights
A multi segment solution to manage your projects and funds, while providing extensive donor reports for transparency.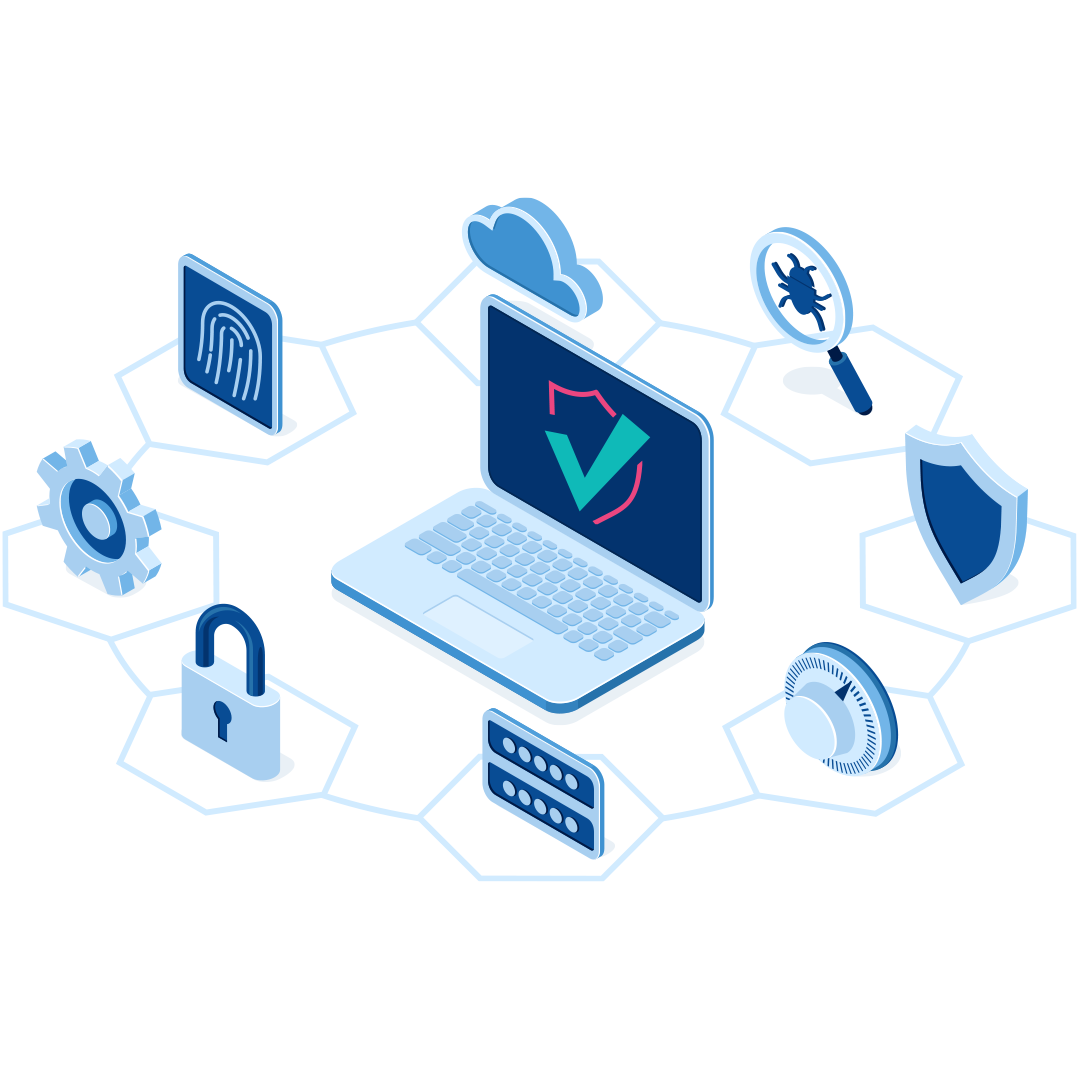 Cyber Security & Access Rights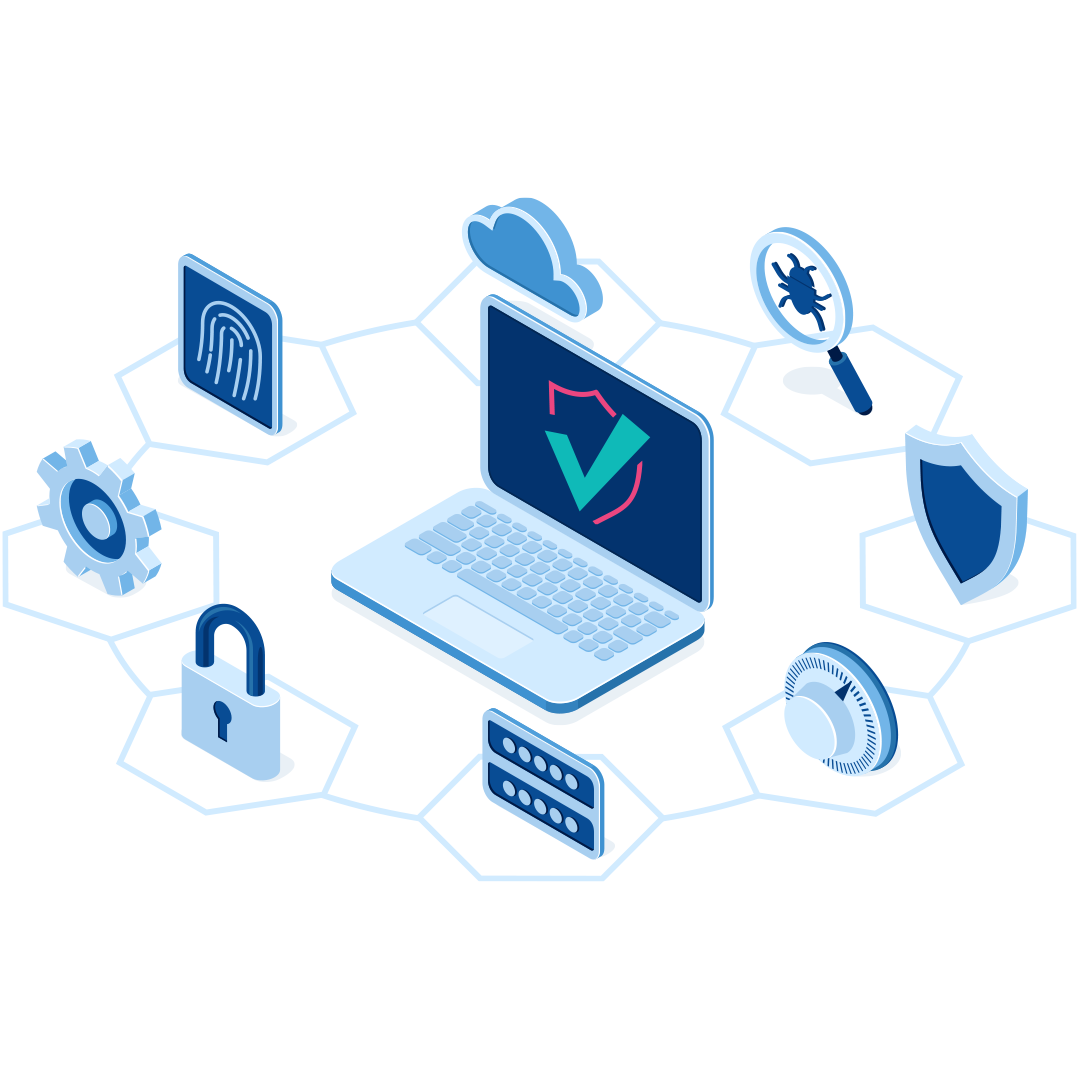 A multi segment solution to manage your projects and funds, while providing extensive donor reports for transparency.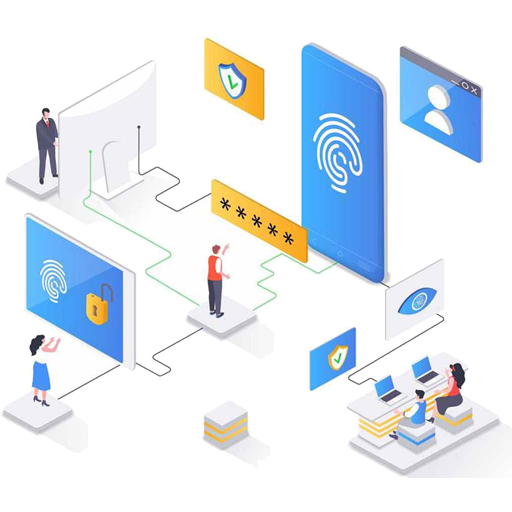 Access Rights Security
Users are organized in a tree fashion similar to that of the company's administrative tree, and each user can be assigned specific access rights on any option, module and functionality in the system.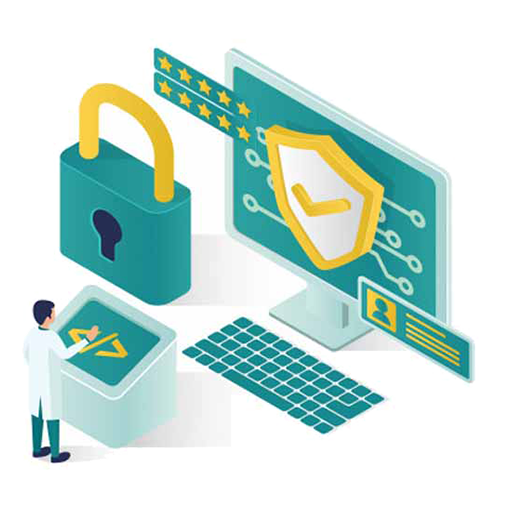 Advanced Security
Permitting authorized users' access in permissible fields and sub-fields. By defining criteria and rules per voucher or record field; providing a high level of user access control.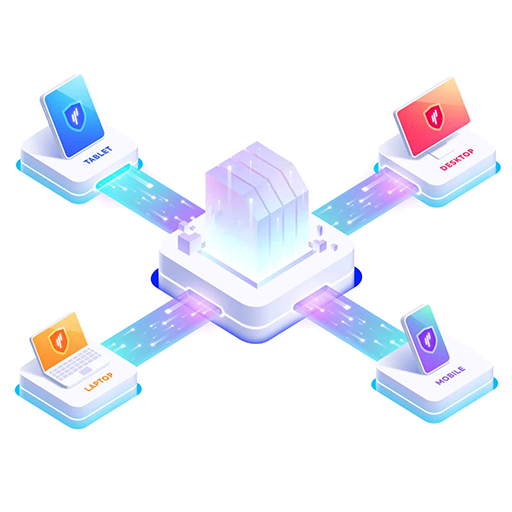 Station Login Security
In addition, to usernames and passwords, a security option is defined for permitting specific stations to access the system.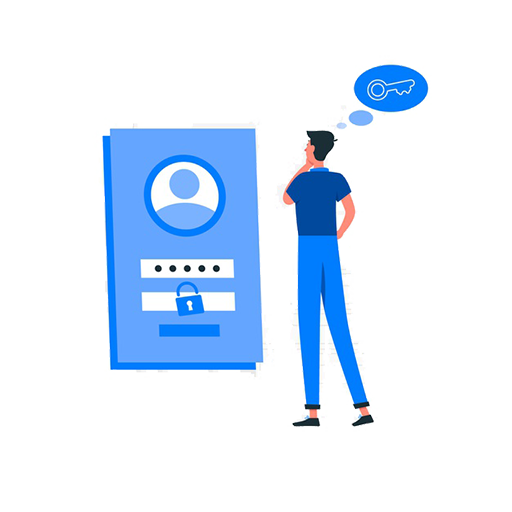 Password Security
Controls for assigning password strength and requests to change it periodically.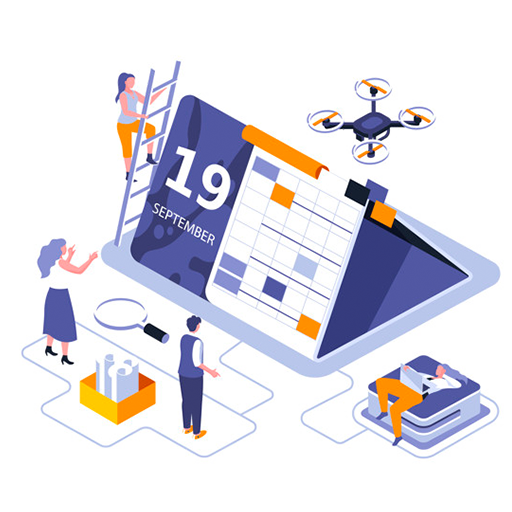 Login Schedule
Definable time schedules to permit users to log in to the system at specific schedules or times.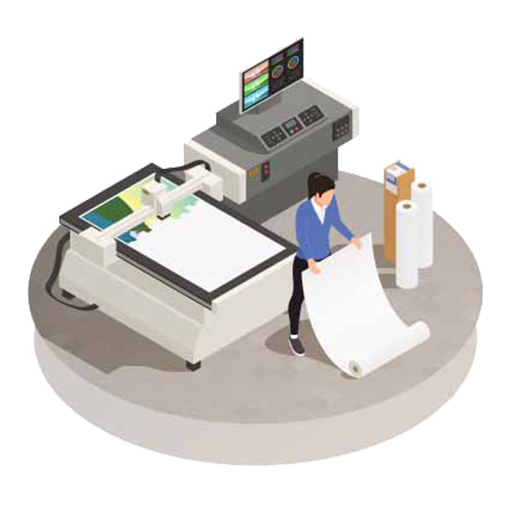 Document Printing
User-defined document printing options allowing or denying access to print and post vouchers.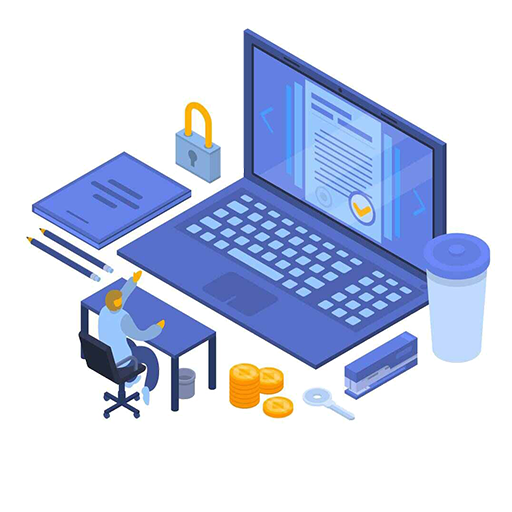 Electronic Signatures
Assigning required signatures for approvals per voucher based on criteria and rules for fields such as voucher amount, branch, department and/or supplier.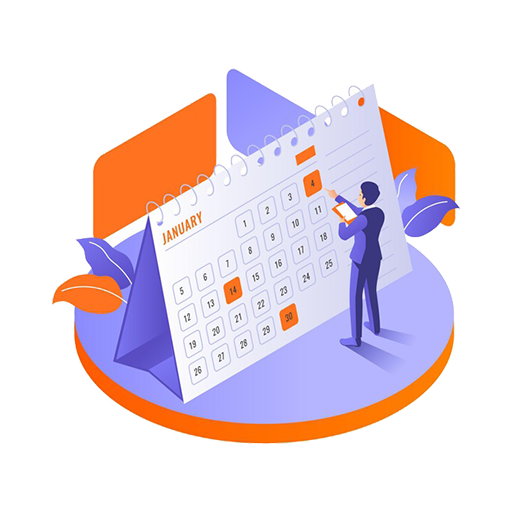 Control Dates
User-defined set of controls for data entry security and control. These controls guarantee unintentional data entry that will affect audited or submitted reports.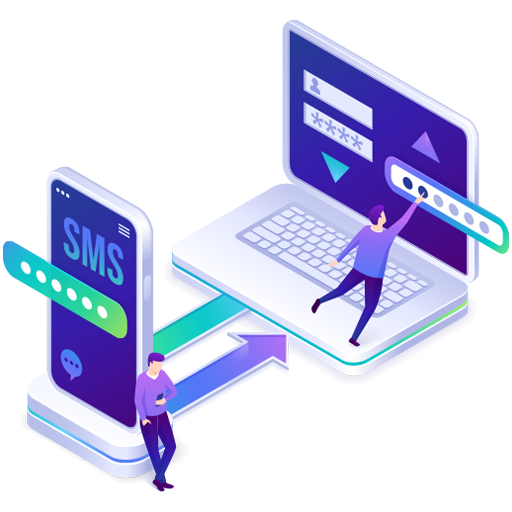 Two-factor Authentication
A two-factor authentication for additional optional security that sends an SMS to the mobile number defined in the user's file.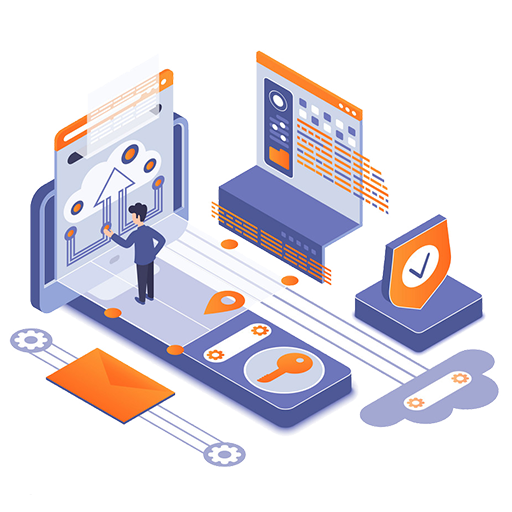 Third Party Login Options
A feature that allows users to incorporate verified third-party applications as a login option to the ERP system.
A Glimpse At Our Partners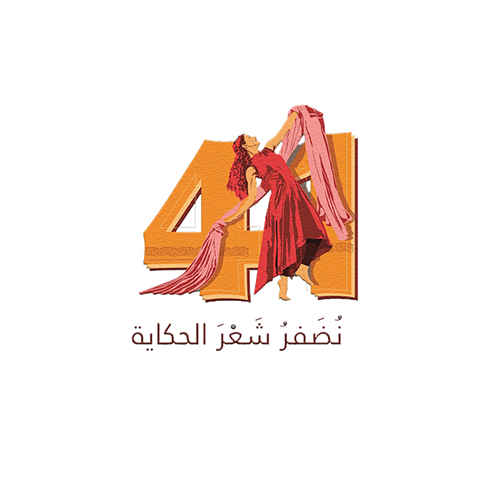 El-Funoun Palestinian Popular Dance Troupe
The Bisan System provided us with ease, credibility and transparency, whether within the band or with our partners in the community, in addition to the facilities provided by the program, especially after it went online, through which you can follow all your financial work from anywhere. You are greeted and appreciated for your Palestinian national program with distinction.
Khaled Qattamesh
General Manager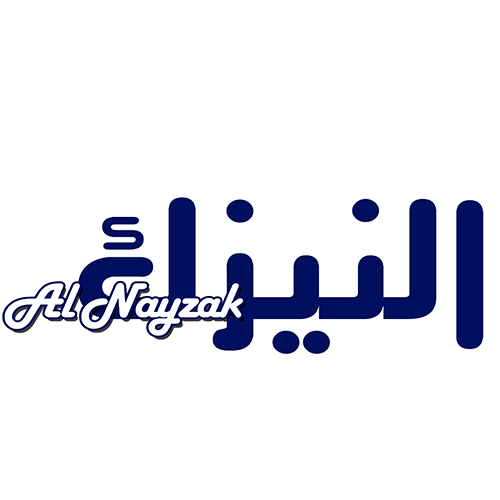 Al-Nayzak
Allow us to extend our sincere thanks and gratitude to you for the services you provide to us that add interest to our work and facilitate the financial operations of entering, analyzing and preparing reports, which makes us always meet our deadlines in terms of preparing reports ... In the end, we are always looking forward." To more cooperation in terms of benefiting from all the services and programs provided by the company.
Eng. Aref Husseini
General Director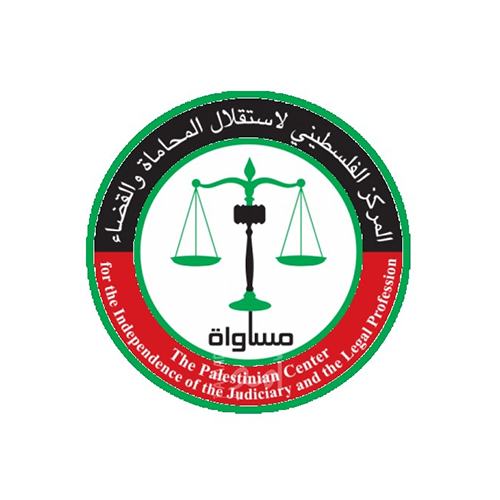 Musawa (The Palestinian Center for Independence of the Legal Profession & Judiciary)
The center commends the high technology that characterizes the program and those overseeing it, and we positively note the speed of response of their team. Musawa is the one who accomplishes its financial tasks and documents them in accordance with the standards of transparency, professionalism and the modern international accounting standards. We wish you success and look forward to more innovative services.
Ibrahim Barghouthi
General Manager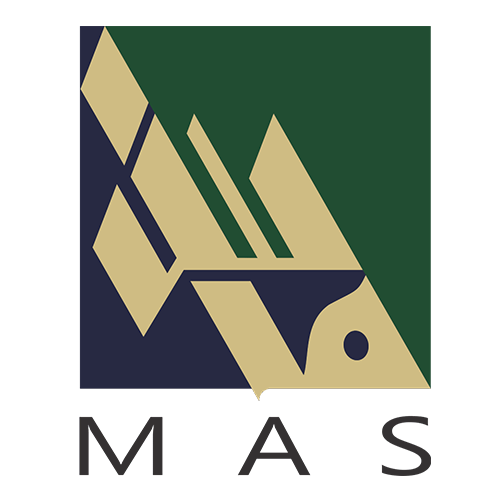 Mas - Palestine Economic Policy Research Institute
I just wanted to share a quick note and let you know that you are doing really a good job. I'm glad I've decided to work with you. It's great how easy it is to use the system you developed. I have been using it for 10 years now and I never had any problems at all. The system's new interface is much easier and comfortable to maintain the tasks.
Rami Rezqallah
Director of Administration & Finance
Previous
Next