Working Remotely
Using Cloud ERP systems paves the way for remote working and business continuity, especially during the global health crisis.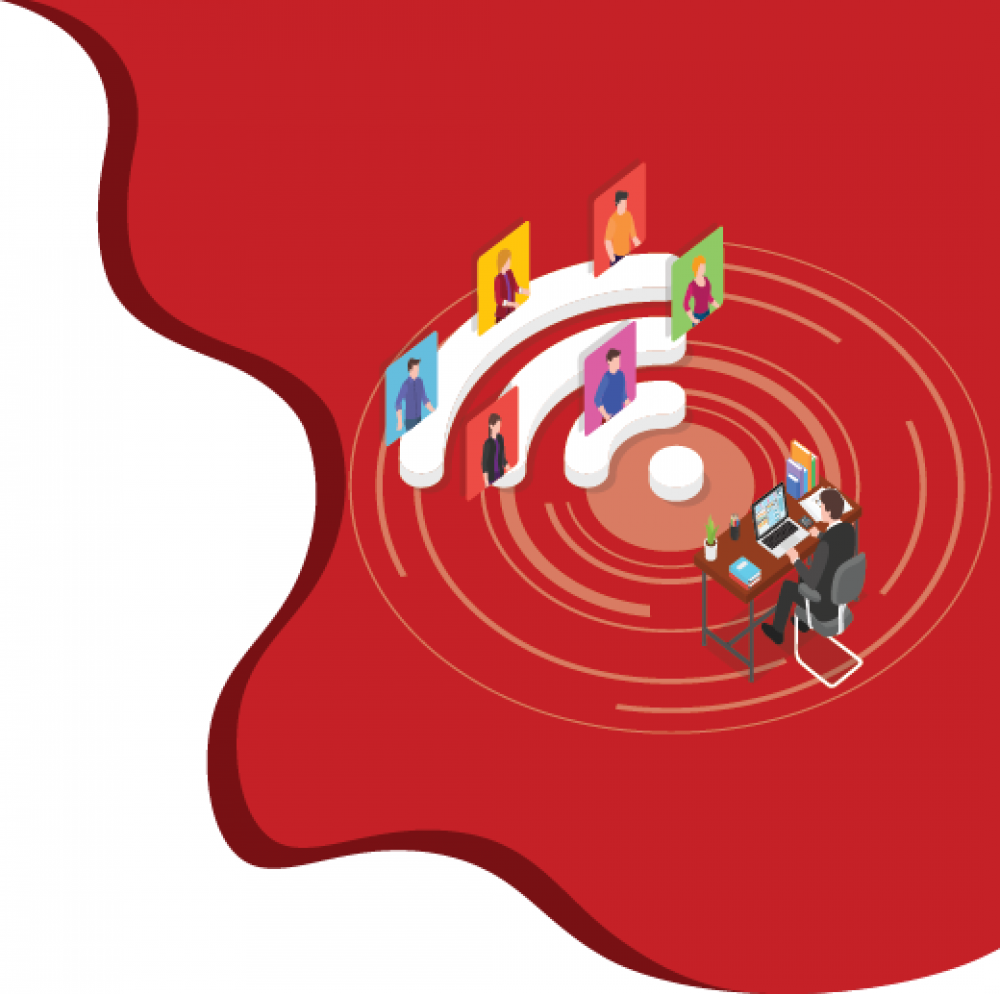 Working remotely used to be considered a perk by both employers and employees, but nowadays it has become the norm. Covid-19 pandemic changed all working dynamics. The year 2020 has seen the rise of working remotely and predictions that by the year 2025, seventy percent (70%) of the worldwide workforce will be working remotely, either from home or any other remote location.
According to a survey done on 1,200 chief information officers from around the world across different industries, results showed an increase in the productivity of workers during the pandemic, it showed that remote work is effective. Among the many benefits of working remotely, the need for big office space is something of the past. This provides businesses with the capacity to increase investment in communication and information software, since it has become necessary for each employee to highlight his/her professional achievements. Moreover, this forces a shift for organizations to focus on tasks, deadlines and the work achieved rather than on the total hours worked. Additionally, spending on cybersecurity has become an area of increased importance since the pandemic hit.
Many organizations are planning on implementing a hybrid model that combines working remotely and working in the office. It is noted that organizations that have done that, have seen productivity rise and positive effects on employees' well-being. Nonetheless, the rise of cloud services has been a major factor for organizations' success during the pandemic.
To ensure that business operations are running smoothly and maintain continuity in efficiency, entrepreneurs and consultants find that Cloud ERP software provides them with the ideal solutions and help them overcome the efficiency obstacles of working remotely. Cloud ERP software is very flexible; providing endless options to tailor each process to one's needs and ensuring swift and efficient performance of tasks. Employees working remotely also see the benefits of using Cloud ERP software because they can have access to the required data and information without physically being at the office.
Cloud ERP Software provide many benefits for working remotely:
Enhanced Communications
Cloud ERP is accessible for remote workers to assist them in efficiently and remotely completing their tasks. Offering quick access to information regardless of the employee's location given there is an internet connection available. This facilitates smooth and effective communication between employees under different divisions, as they all would have access to the same information database. Resulting in better productivity and collaboration capabilities in real-time.
Streamlined Processes
Employee responsibilities increase as the company grows and any delay in accessing accurate information can lead to productivity loss. Cloud ERP bolsters efficiency because it ensures the completion of processes even when workers have to navigate complex procedures. It also guarantees little or no re-entry data mistakes, and real-time data is available for all authorized individuals.
Cost Cutting
Even though organizations are continuously working on cutting costs, it is a slippery slope, as the cost of making mistakes negates this and could even result in suffering losses. Remote workers can utilize Cloud ERP to attain a single source of real-time and accurate data. Such systems effectively reduce administrative and operational costs by allowing employees to manage business activities proactively and assist them in making faster and better management decisions.
Using Cloud ERP systems paves the way for remote working and business continuity, especially during the global health crisis.